Removable Alu80 Ball Stop System Posts [3 Sizes]
Removable Alu80 Ball Stop System Posts [3 Sizes]

Professional-Grade Alu80 Posts For Ball Stop Net Systems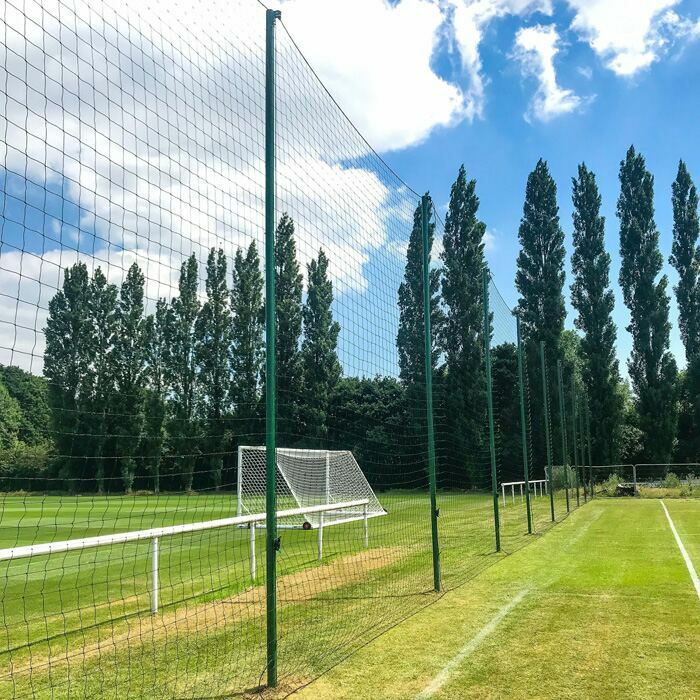 Removable Fence Posts
These strong ball stop posts simply slot into the ground sockets and can easily be removed when no longer required – perfect for multi-sports clubs.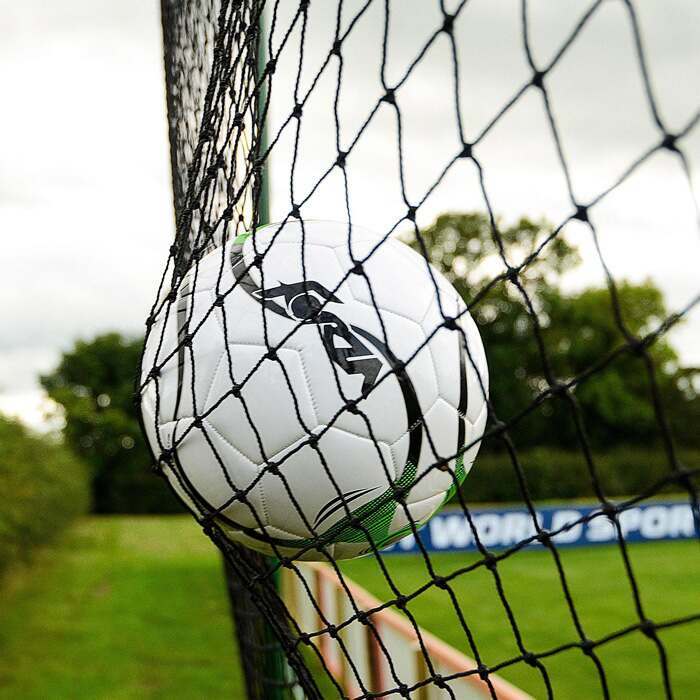 Lightweight & Robust Aluminium
Made from heavy duty 3.1in OD reinforced aluminium, for a rust proof ball stop post which can handle all weather conditions.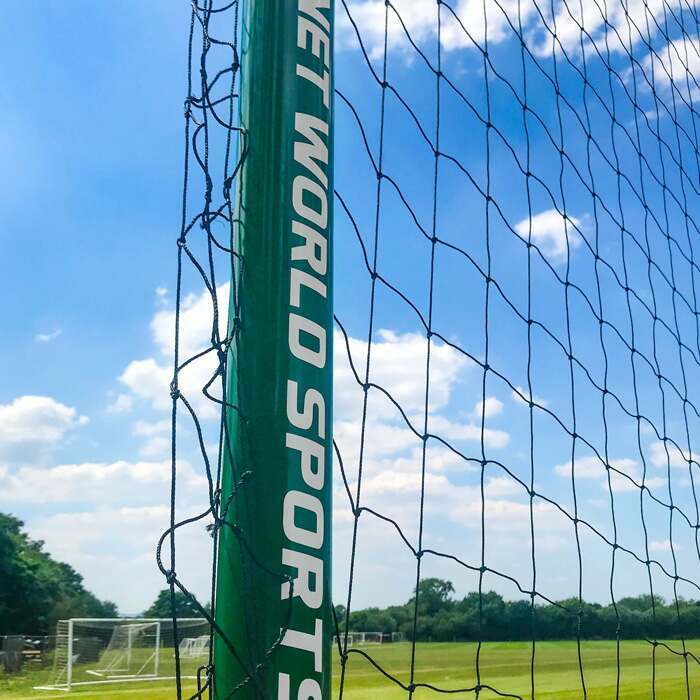 Choose Your Own Netting
Complete these ball stop fence posts with some quality netting. Choose from our range of ball stop nets; suitable for different ball sports, rot-proof & UV treated.
Description
Keep Your Spectators Safe With Premium Quality Ball Stop Posts
These top of the range aluminium ball stop posts are a hassle-free and professional method of bolstering the safety of your golf course. Incredibly easy to install, you can keep the surrounding property and your spectators safe from collisions with wildly struck golf balls. Choose between heights of 12ft and 20ft.
Combine these super-strength net support posts with your golf ball stop netting of choice to create a trustworthy protective system for your golf course. Manufactured from highly durable reinforced aluminium, these premium posts will stand tall on the perimeters of your course for an incredibly long time.
While featuring a sturdy heavy-duty design, the posts are also light in weight, and simple to insert into the ground. No need for cumbersome mechanical lifting equipment – all that's required is a ground socket to drop the posts into by hand.
The removable posts feature an innovative pulley, cleat and lifting rope system, which facilitate the easy raising and lowering of the netting. Lowering the ball stop netting post-use reduces the likelihood of the system becoming damaged during strong gusts of wind.
PLEASE NOTE - This listing offers removable ball stop posts ONLY. FORB also offer a wide range of golf ball stop netting. Furthermore, it is recommended that a professional builder is used when concreting the ground sockets into the ground.
Specifications
Heights
Material
Heavy-duty 80mm (3.1in) OD reinforced aluminium
Colour
Weight
Each post weighs approximately 20kgs (44lb)
Miscellaneous
Drop the posts into ground sockets by hand
12ft high posts are made up of two sections, while 20ft high posts are made up of three sections
Pulley, cleat and hauling rope is supplied with the posts, allowing netting to be lowered and raised with ease
Posts come flat packed and require assembly prior to use
Don't just take our word for it
These were exactly what I was looking for. They appear to be extremely well made and are attractive too. Someone put some thought into their design -- they have features that exceed my expectations. Very professional grade items.
Want to chat?
Contact us here and we'll get back to you as soon as possible.
Buy today, play tomorrow
Order by 9pm for next day delivery
Questions & answers
Ask fellow customers what they think!
Hide Q&As
Questions & Answers
No one has asked a question yet!
You may also like
TITAN Wire Suspension Kits
£74.99